We encourage filmmakers to research the topic in order to formulate their concepts.  Below is a sample of just some of the resources available.
School Violence
Given the wide-availability of news and articles related to school violence — sadly, related to recent eruptions within the last year in the US, we will not be listing articles and resources pages here.  However, if you have questions or concerns, please contact us for clarification at contact@cantbeatlovesa.org.
Past Topic Resource Listings:
Teen Trafficking
Many resources exist on teen trafficking. Below are just a few and many are available through Internet search.
https://www.justice.gov/humantrafficking
http://www.naag.org/publications/nagtri-newsletters/human-trafficking-newsletter/human-trafficking-newsletter-august-2017.php
http://www.foxnews.com/us/2017/01/25/study-texas-has-about-313k-human-trafficking-victims.html
http://www.ncjwsa.org/trafficked-teens/
Additionally, members of NCJW would be happy to hold a brief discussion session with any of the schools to further explore this important topic.  If you are interested, feel free to email Marcia Waldgeir for more information.
Cyber Bullying
"Cyber bullying" is defined as a tormenting, threatening, harassing, or embarrassing another person using the internet or other technologies, such as posting embarrassing pictures on social media or sending hurtful or threatening text messages.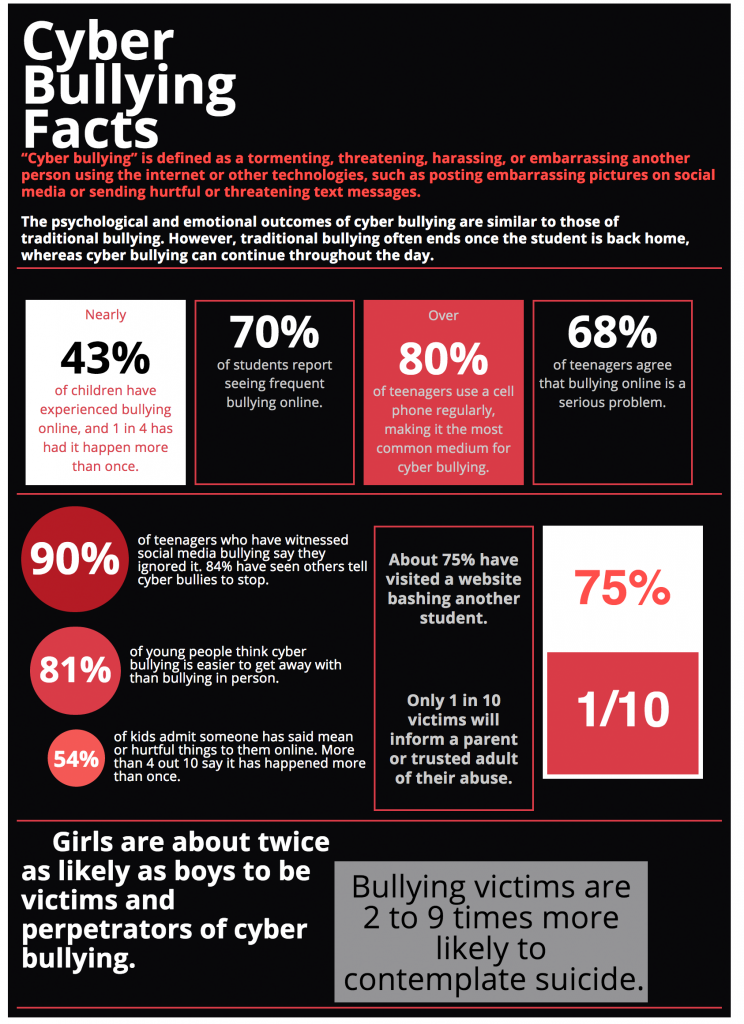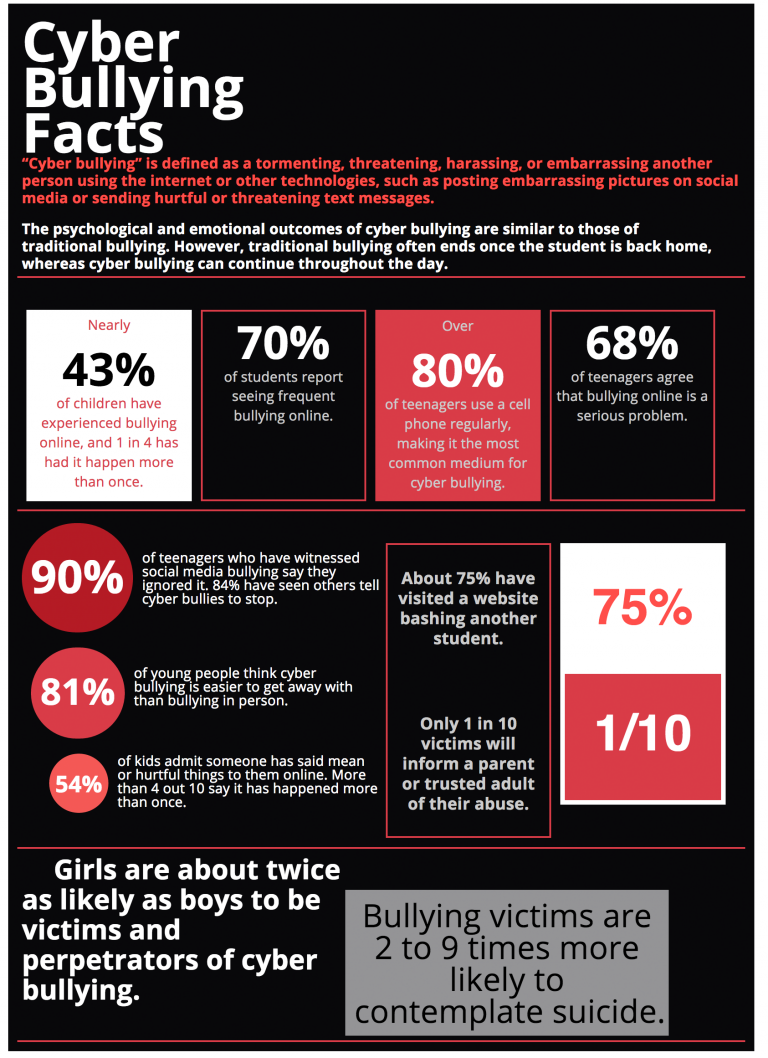 Source: https://nobullying.com/cyber-bullying-facts/
Links:
https://www.commonsensemedia.org/cyberbullying#